The Seven Rays of Life
Eleven Guided Meditations and Discussions
Prerequisite: Bridge of Light Vol 1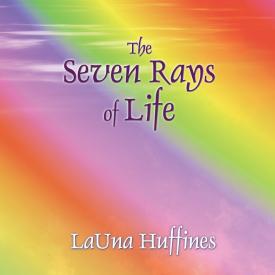 The Seven Rays of Life - 11 sessions (Select download - Cd Volumes sold out.)
Bring new insights about the rays of the one light that you are working under. Your soul is on one ray, your personality on another ray, your mind, emotions, and physical brain/body are on the same or totally different rays. All of these influence you on every level.
Learn to bring your rays into a harmonious cooperation, and to strengthen the qualities of your soul ray.
The Seven Rays reveal your natural assets and weaknesses, spiritually, mentally, emotionallly, and physically. By studying these rays and applying this knowledge, you can be far more effective in your life and your work. You also recognize your natural field of service and how to eliminate obstacles on your path. Each Ray chart has five rays -- soul ray, personality, plus your mental, emotional, and physical rays. This course contains meditations created specifically for this program. .
Learn the influence of these rays on your life and how to express their light This course was given in a seminar, and edited beautifully for enjoyable listening.
Download MP3 Audio